Third-Party Resellers in Intercity Bus Industry: Part 1 - OTA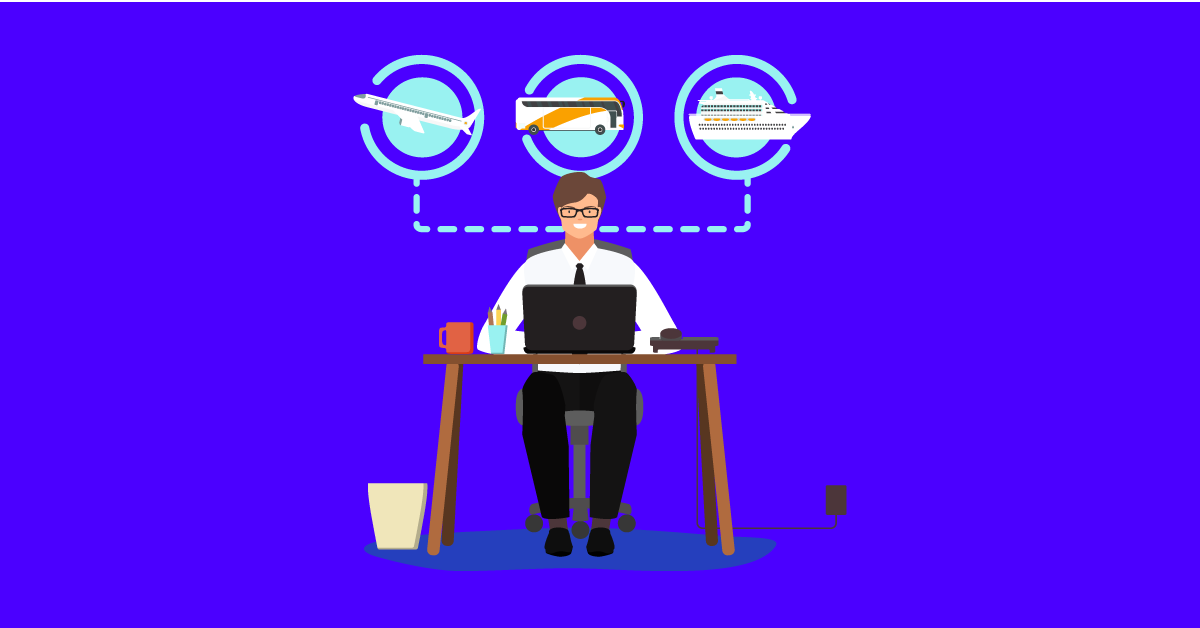 Today, travelers use the internet to search and book their transport more than ever before. Their searches have become more accurate and they tend to match and compare their results, before making a reservation.
This is why, in the recent years, third-party online resellers have become so important. The more your brand will appear in the results, the more trustworthy it will look to customers. This is crucial for companies that want to lure customers back for future bookings.
Operators can attain visibility through third-party re-selling networks, such as OTAs, GDS's, and metasearch engines. But do you know the difference between them?
In this series of three posts, we will examine these resellers one by one. What are they? How do they work? What are their business models and what should you, as a sales manager in the intercity bus industry, know about the benefits and risks connected to their use?
You will find answers to all these questions in this guide!
In this first part, we focus on the OTAs.
Read the second part HERE!
1) What is an OTA?
OTA is an acronym for Online Travel Agency.
OTAs are travel websites that allow consumers to search for, book, and buy various travel items online. They act as third parties, reselling flights, hotels, car rentals, cruises and vacation packages on behalf of the suppliers.
Some OTAs sell a variety of products while others specialize in providing specific services or travel verticals.
What all OTAs have in common is that they have agreements with the suppliers. It enables them to resell their products, take payments from the customers, and pay to service providers later.
Some examples of OTAs reselling intercity bus tickets are Busbud and GoEuro.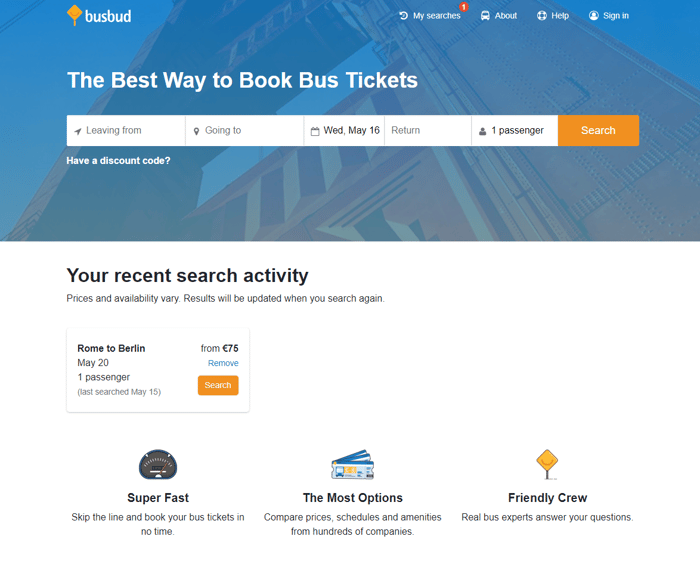 OTAs usually have similar looks on the homepage with a search engine in the upper part of the page.
2) How does an OTA work?
When users search for a product on an OTA's website, the OTA takes the input (what product, dates, location, etc.) and sends the information to different systems.
Each system gives results for the user's search request, and the OTA gets a list of the available items with details for each of them. Users can then make a reservation straight away, from their mobile, laptop or another device.
OTAs use APIs to integrate the suppliers' inventories on their booking engines. When customers look up a product on the OTA's website, they are not redirected anywhere else.
It is the OTA itself that verifies, processes and collects the payment. Then, it also takes care of the communications between the provider and the customer.
OTAs have their own administration, maintenance, customer care and booking assistance, to provide a simplified user interface over complex systems and data.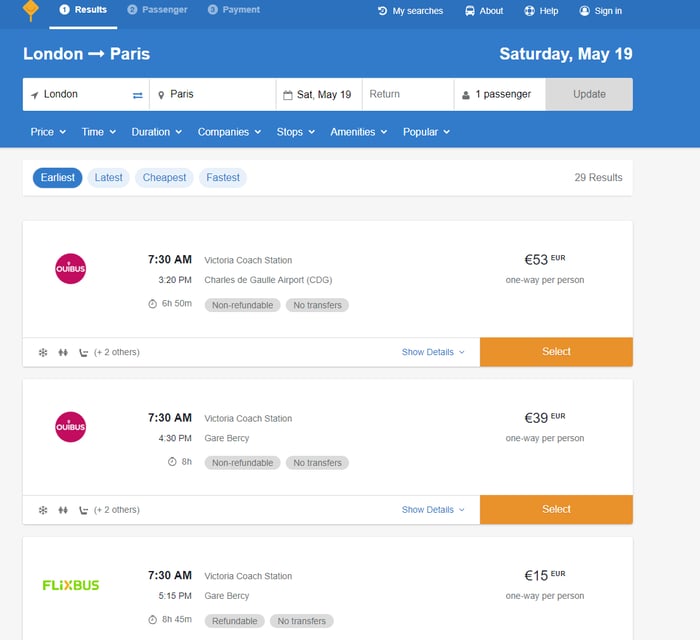 Search results of an OTA.
3) What is their business model?
OTAs have gained popularity by boosting the visibility of the travel services providers in a context where travelers rely on the internet to search and book their trips.
Obviously, this comes at a price for the operators. How OTAs make a profit differs from case to case. It depends on the market where the OTA operates and the conditions arranged between the providers and the OTA. The most widespread business models are the "merchant" and the "agency" models.
In the merchant model, the OTA buys items in bulks (be it airplane seats or hotel rooms) from the travel industry operator in advance, receiving in return certain volume discount. Then, it resells those items with whatever price they feel is reasonable to ask to make a profit.
Often, the main goal of OTAs is not to sell all those items separately but to combine different travel items in a package. For example, flight + hotel room + car rental. Thus it blurs the pricing of those separate items and eventually maximizes the profit out of them.
In the agency business model, service providers pay a commission every time the OTA sells one of their items. In this model, OTAs don't buy anything upfront. For example, Booking.com traditionally applies the agency model and takes a 10-30% commission on every hotel room booked through its website.
This model offers more benefits for the operators, as they have more control over the final selling price than at the merchant conditions. The OTAs themselves enjoy a lesser risk because the upfront investment is smaller.
4) What should you know?
If you are a small bus operator, then OTAs, with their marketing potential, are a good way to gain exposure for your product and extend your reach. OTAs can also be a tempting starting point to kick off online sales for operators who so far have relied mainly on offline sales channels.
While on the one hand, gaining a bigger online market share by being present in OTAs sales channels could benefit your business, you should also take into account the costs and risks connected to relying too much on the OTAs.
If you are a small bus operator, then OTAs, with their marketing potential, is a good way to gain exposure for your product and extend your reach.
First of all, you should consider that assigning a part of your inventory management to an OTA means that in time the OTA will build stronger relationships with your clients than you. This will include also gathering valuable marketing data about your customers that might not be passed over to you as a service provider. Using this data, OTAs acquire great market strength by managing customer relations and the opportunity to sell them different products.
Working with OTAs should therefore not be a replacement for building your own online presence if your goal is to establish a direct relationship with your customers. In your digital sales strategy, you should instead strive to balance both channels, considering all possible target clients reachable either directly or indirectly.
After all, the ultimate goal should be to sell out the bus with the most efficient sales cost.
In the next chapter of this series, we will examine the GDS. A GDS offers access to an extensive inventory of various travel products in real time, 24 hours a day. So how does it differ from an OTA?
Follow our blog and subscribe to our newsletter to find out!