Turnit and Vy Tåg join forces in Sweden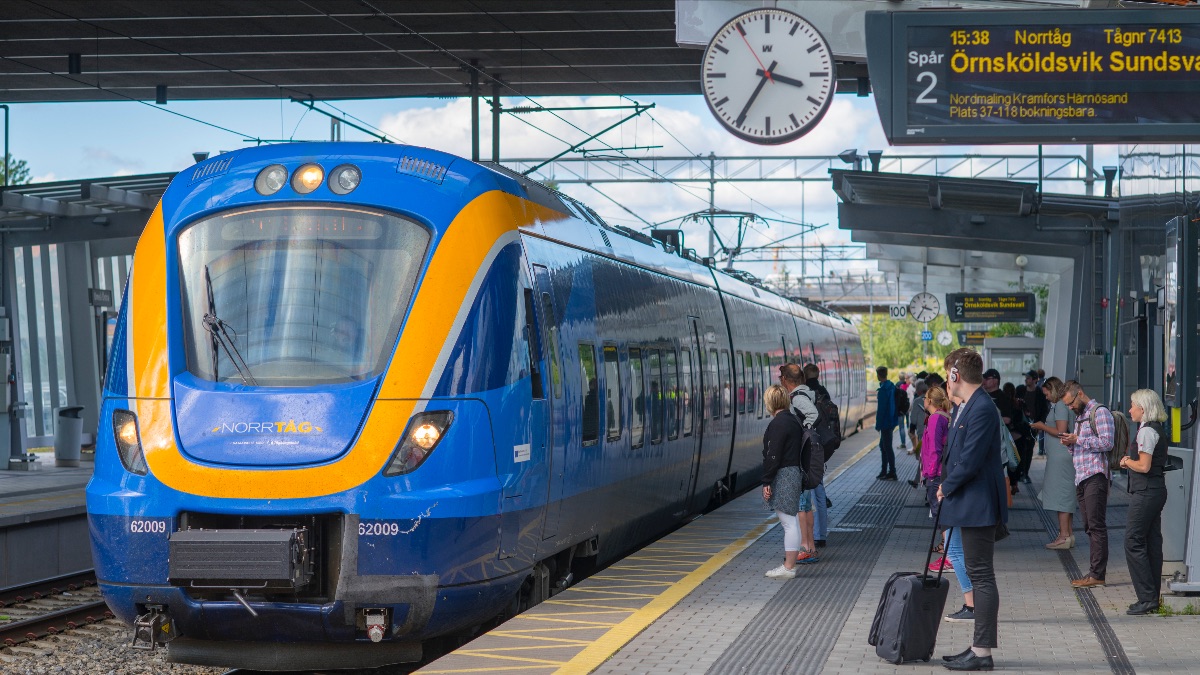 In a move to improve its sales and distribution systems nationwide, Swedish rail operator Vy Tåg has partnered with travel technology company Turnit. Through the partnership, Turnit's cloud-based reservation and inventory management platform will be implemented in co-operation with Expretio, the leading rail revenue management solution provider. With plans to expand its presence in Europe, this partnership is an important step forward for Turnit as it will further boost the presence of its innovative technology solutions amongst rail industry.
"At Turnit, we believe public transportation is the key to an efficient and sustainable way of travel. We have boosted our product evolution to meet the post-pandemic expectations of leading rail operators and are excited to gain the trust of yet another distinguished rail operator like Vy Tåg. Together, we can make Swedish public transportation more efficient and sustainable.", says Ülo Säre, CEO of Turnit.

Vy Tåg is part of the Vy Group, one of the largest land-based transport groups in the Nordic countries, and has been a long-standing partner of Turnit, empowering the sales and operations of Vy Group's intercity buses under the brands Vy Express, Bus4You and Flygbussarna for years. Now the same platform will be implemented on all of the Vy Tåg swedish rail brands. The system will be designed to optimize the process of buying and selling tickets, as well as provide customers with more adaptability and choice when it comes to travel.

Dag Lokrantz-Bernitz, CEO of Vy Tåg, says his company's primary goal is to win more contracts and keep existing ones. "We see this as an important investment to grow in the Swedish market. The new system will contribute to better and more flexible solutions for our travelers while also being a more efficient work tool for our employees."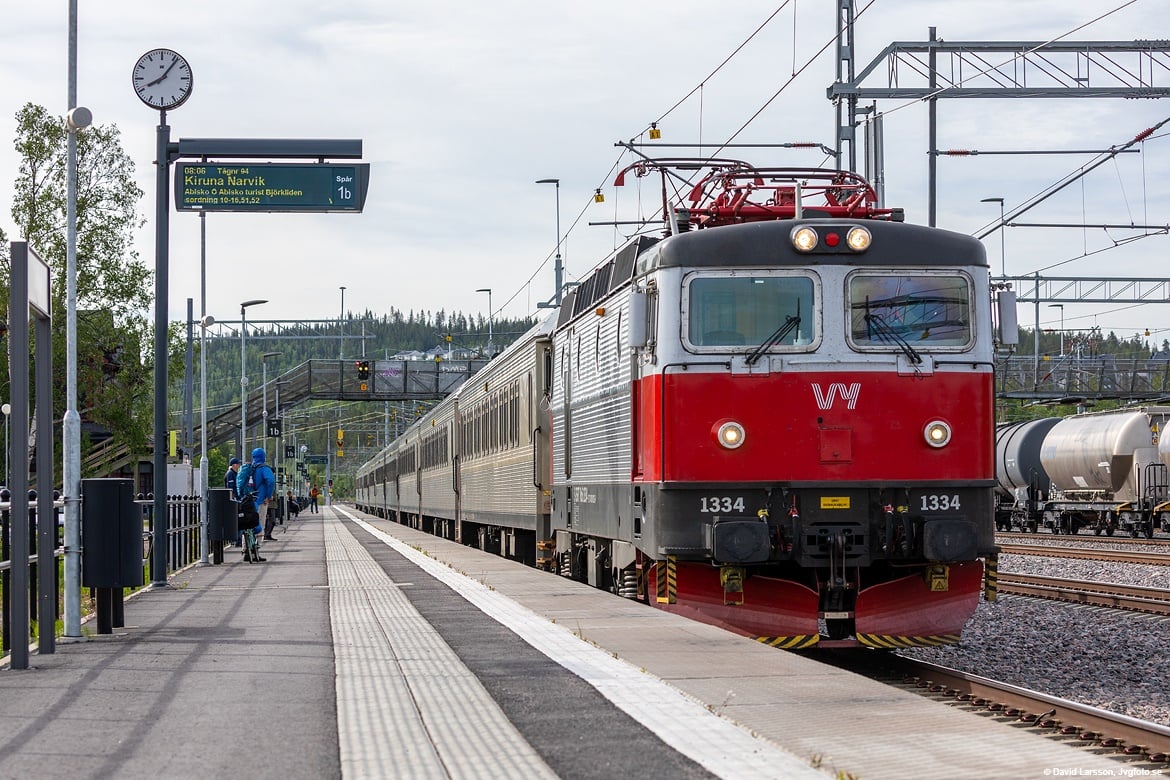 Vy Tag operates several brands, including an 18-hour night train Between Stockholm and Narvik
Turnit has long been a significant player in the public transportation software industry. Its expansion into the railway sector just a couple of years ago has justified itself and has been well received by market leaders like Vy Group. Furthermore, Turnit's position as a global provider of mission-critical software for ground transport has solidified. Major public transport operators worldwide use the company's services, and its further expansion into Sweden is a testament to its commitment to providing its customers with the highest quality software products and services.

The head of Turnit is confident about the company's prospects in the passenger train industry. He cites the company's long-standing cooperation with Vy Group and the recently signed agreement with LTG Link as examples of the company's progress. The need for Turnit's services has been fueled by a number of factors, including the increasing demand for scalable and efficient solutions among railway operators and the company's growing reputation for reliability and innovative technology. In addition, Turnit's solutions effectively reduce operational complexity and workload for employees.

As a result of these factors, Turnit is now one of the leading providers of distribution, ticketing, and inventory software for public transportation companies. Ülo Säre, CEO of Turnit, believes that cooperation with Vy Tåg is essential for the company's success in the rail industry and will act as the rocket fuel for the future. "It's a strong sign of what is coming next for us. The Turnit team is working hard to establish itself as a leader in this industry with its innovative solutions and customer-focused approach."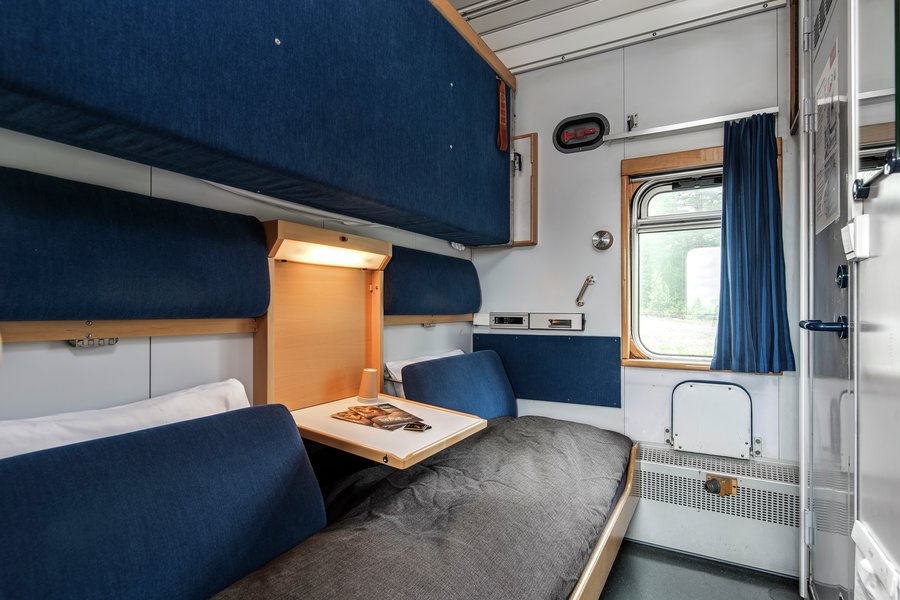 Vy Tag night train configuration will be fully supported by Turnit
In addition to its work with Vy Tåg, Turnit has also recently signed a major contract with Samtrafiken, the organization that coordinates digital solutions for the whole bus, rail, and urban multi-modal transport for Swedish local authorities and passenger transport companies. The agreement will transfer the country's multi-modal ticketing scheme Resplus to the Turnit Ride platform and will result in a birth of a Swedish National Distribution Service (NDS). These are examples of significant achievements for the company, demonstrating the growing trust organizations place in Turnit's technology.

Turnit is a leading travel tech company providing mission-critical distribution and reservation software technology and consultancy to the passenger transport industry. Turnit Ride platform, delivered as a fully managed SaaS, processes tens of millions of seat reservations annually. Its services are used by over 50 transport operators across the world in Europe, North America, and Africa, including global mobility and public transport leaders such as Samtrafiken, Vy Group, Bus Éireann, CTM, and LTG Link.

Vy Tåg currently operates four contracts in Sweden, from Kiruna in the north to Hässleholm in the south. In 2019, approximately seven million trips were made on Vy's trains under the banners of Norrtåg, X-trafik, Värmlandstrafik, and Krösatågen.