Railway customer LTG Link implemented on Turnit Ride in less than a year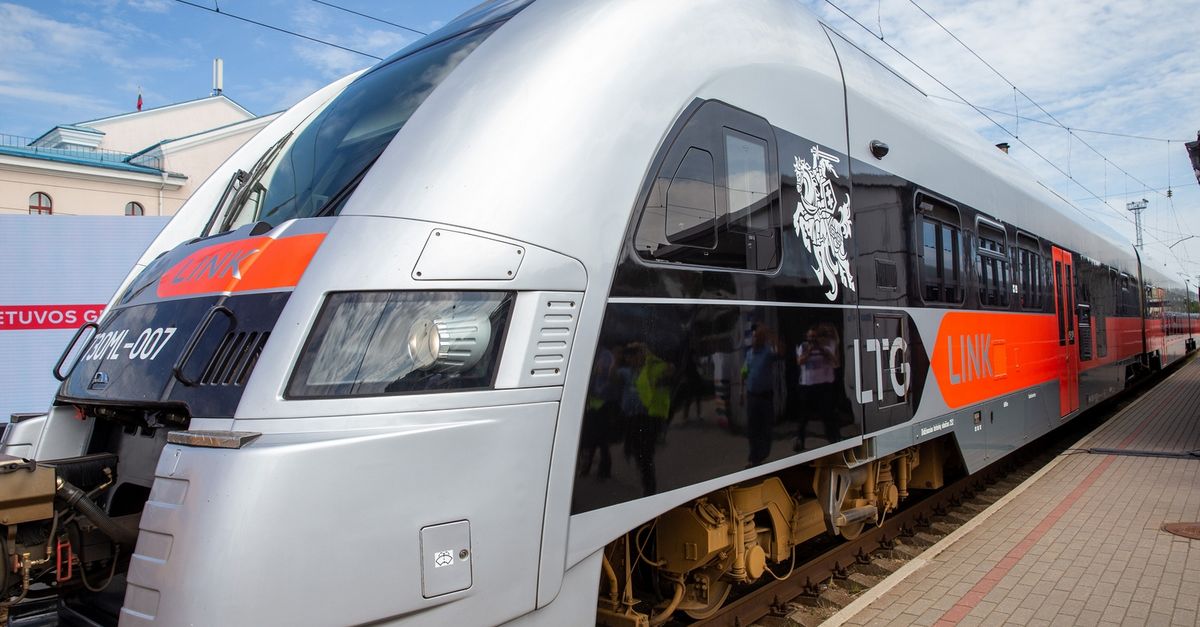 Photo: Vladimir Ivanovo
The ticketing system for the Lithuanian passenger transportation company LTG Link was successfully launched on Turnit Ride. In the first stage, ticket sales started on a new website and in sales-counters, and in the upcoming months the company will launch the first mobile train ticket purchase app in Lithuania.
According to Ülo Säre, CEO of Turnit, the successful launch of the Lithuanian train ticket platform is a very important landmark for Turnit, as it will create a necessary and valuable reference enabling the company to expand its market share in the railway sector.
"The positive experience of cooperation in Lithuania and the recently signed agreement with the Swedish bus and train companies' cross-sales platform Resplus by Samtrafiken pave the way for us to the prestigious and often larger and more profitable passenger train industry. During the last year, we adapted our Turnit Ride solution to the railway sector, and with today's launch we have real proof to convince our partners that we are capable and reliable players in this sector," said the head of Turnit.
LTG Link ticket sale system was integrated to the Turnit Ride platform in just one year, which Säre claims is an excellent achievement. Platform is fully hosted in commercial cloud from Microsoft Azure provided by Lithuanian infrastructure partner Fortevento, giving great resource flexibility and capability to serve the growing number of LTG Link's passengers.
"As the Turnit Ride solution is essentially a ready-made product that requires minimal customization to interface with the company's existing systems due to its extremely versatile functionality, we were able to work at a very good pace. LTG Link's highly professional and innovative team made this partnership smooth and extremely enjoyable, which is why we are already looking forward to the next stages of development of the agreement, which will last until 2025," said the head of Turnit.
According to Säre, Turnit is constantly improving its solution based on the experience from other European markets, as well as North America and Africa, which means that the range of opportunities offered to the Lithuanian railway company is constantly expanding.
"This is one of the most important principles of our business model. We don't just build a system to hand it over to a customer for management. We offer continuous support to LTG Link and are developing new functionalities on our platform to enhance the customer experience and guarantee a smooth operation of the platform for the company," he said.
Through the new website, counters in trains and station, the new ticketing system makes it possible to buy and change purchased tickets much faster and easier than before, providing passengers with more information about the route and its changes, train stops, train parameters and on-board services.
"The new platform brings more convenient ways to buy, change or return tickets, as well as to plan a trip, which will help promote the culture of train travel in Lithuania and encourage people to choose a more sustainable mobility by train. The changes will affect both passengers and the company's employees, who will use the new devices to ensure faster ticket sales and servicing, as well as more convenient access to relevant information. We also plan to launch the new LTG Link mobile application soon," said Linas Baužys, CEO of LTG Link.
According to him, for the first time, visitors can communicate directly with the company's customer service through the website. With the launch of the new system some business rules are improved, for example passengers will have an opportunity to purchase tickets at a discounted price for a group, starting from three or more people.
The solution created by Turnit will lead to much better travel planning opportunities for people with special needs. From now on, people with special needs will have better access to customized reading features and will be able to customize their ticket to provide extra space for wheelchairs, guide dogs and other features to make the travel experience as comfortable as possible.
Turnit is a leading travel tech company providing mission-critical distribution and reservation software technology and consultancy to the passenger transport industry. Turnit Ride platform, delivered as a fully managed SaaS, processes tens of millions of seat reservations annually and its services are used by over 50 transport operators across the world in Europe, North America, and Africa, including global mobility and public transport leaders such as Samtrafiken, Vy Group, Bus Éireann, CTM, and LTG Link.
LTG Link is part of the Lietuvos Geležinkeliai Group, operating as a separate company since September 2019. The company's principal activity is passenger transportation by rail in Lithuania and abroad. The number of LTG Link passengers was steadily increasing before the COVID-19 pandemic, and in 2019 a record 5.5 million people rode the train. In 2021, the company carried more than 4.1 million passengers.