Third-Party Resellers in Intercity Bus Industry: Part 3 - Metasearch Engine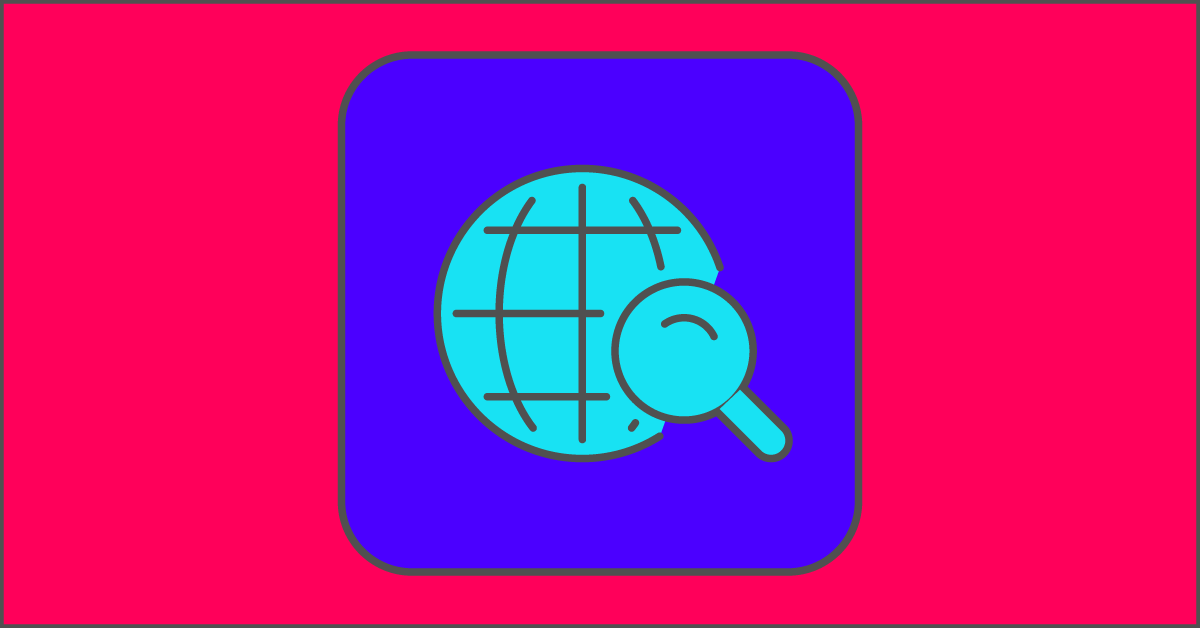 This is the last post of the series about third-party resellers, which included part 1 – Online travel agencies (OTA) and part 2 – global distribution systems (GDS).
These indirect sales channels can greatly benefit your business, multiplying your potential customers. But there are also challenges and risks connected to their use.
We discuss all benefits and drawbacks thoroughly in our dedicated blog posts.
The final part focuses on metasearch engines.
1) What is a metasearch engine?
A metasearch engine is a search tool which uses third-party search engines' data to consolidate and produce its own results from the Internet.
The difference with OTAs is that metasearch engines search and display results, but the actual reservation is made with the service provider. In other words, their function is limited to the search, but metasearch engines don't sell the products they display or take payments for them.
One of the examples of metasearch engine for intercity bus trips is CheckMyBus.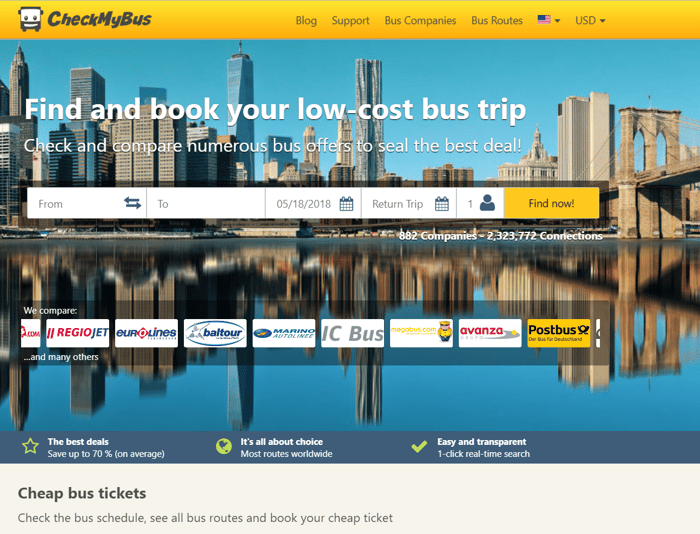 CheckMyBus homepage features an engine for finding trips.
2) How does a metasearch engine work?
When a user makes a search for a travel item, the metasearch engine sends a request to the website of many different of partners. These can be OTAs, the travel provider website, or other sources. The results are then filtered and consolidated on one page on the metasearch's homepage. From there, the user can choose any item, and the system redirects them to the source for booking and communication purposes.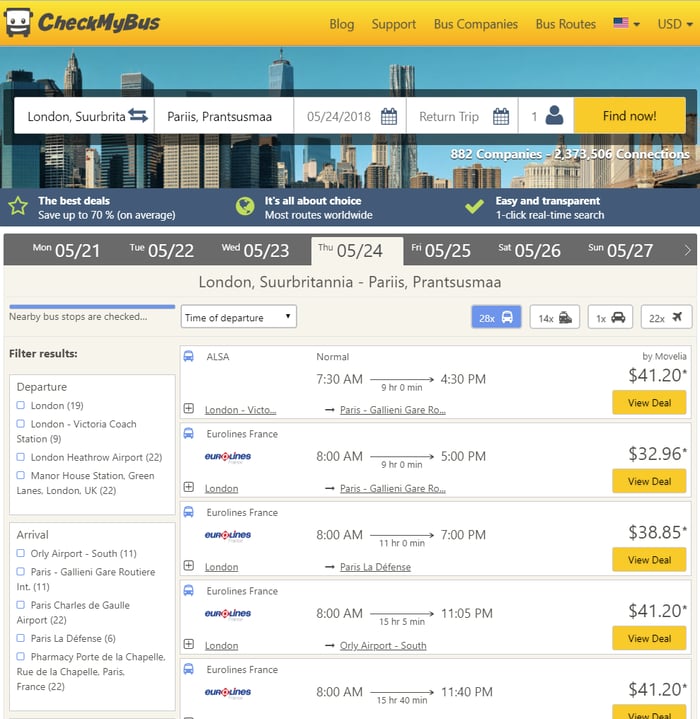 The search results display offers from multiple companies.
A few metasearch engines, with the providers' permission, also offer instant bookings on their websites. This trend is now somewhat blurring the distinctions between metasearch engines and OTAs.
3) What is their business model?
Metasearch engines mainly make revenue from either advertising or commissions.
The advertising business model usually relies on cost-per-click. Every time a user clicks on a specific search result or separate advertisement, they are redirected to another page (it could be a travel operator or an OTA). The metasearch engine then gets paid for every click, regardless if it leads to a reservation or not.
Commissions, on the other hand, are paid for every booking, or according to the rules set by an agreement between the parties. However, it is worth noting that not all OTAs and operators that appear in a metasearch result page are paying to be displayed there – some might not even be aware of being on a metasearch engine's result page. Yet, their presence is important to create value for the end-customers of the metasearch engine.
4) What should you know?
The challenges for bus operators to appear on metasearch engines are somewhat similar to the ones listed for the other third-parties. Many bus companies are not even able to provide API interface to distribute their schedules and fares to build the affiliate referral linking.
At the same time, collecting the data and redirecting buyers to the operators' webpages is a complicated and time-consuming process for the metasearch engines. Especially as the intercity bus industry seems to be so fragmented.
Many bus companies are not even able to provide API interface to distribute their schedules and fares to build the affiliate referral linking.
Yet, as the bus is becoming increasingly popular across different segments of travelers, few companies such as CheckMyBus have decided to undertake this task and consolidate schedules and prices for as many bus operators as possible.
Third-Party Resellers: a Matter of Neutrality
Managing your whole reselling network and maintaining a valid distribution strategy is a never-ending job. Due to the market fluctuating and new players appearing all the time, a valid approach to sales channels is not something operators can choose once and for all. On the contrary, it needs constant monitoring, updating and steering to evaluate the benefits, costs, and risks at all times.
It goes without saying how important it is for operators to keep tight control over their inventory management system and ideally use real-time APIs to connect their inventory to different reselling networks.
But there's one issue bus operators should especially pay attention to. Some solution providers have decided to carry out both tasks: provide an inventory management system and also work as a GDS or even worse, an OTA to sell the gained inventory as a reseller.
Depending on the contracts and market situation, such business model could create a conflict of interest. Operators entrust their whole inventory to a provider that might at some point want to hinder their inventory distribution to other competing reselling channels in favor of their own. Thus it might be wiser, in the long term, to maintain the neutrality of your inventory management system.
We hope you have found this series useful. Please share your thoughts on it on our social channels.
Soon we will publish a post about how to start selling tickets online: until then, make sure to stay in touch by subscribing to our newsletter!