Why Has Intercity Bus Industry Fallen Behind in Digitalization?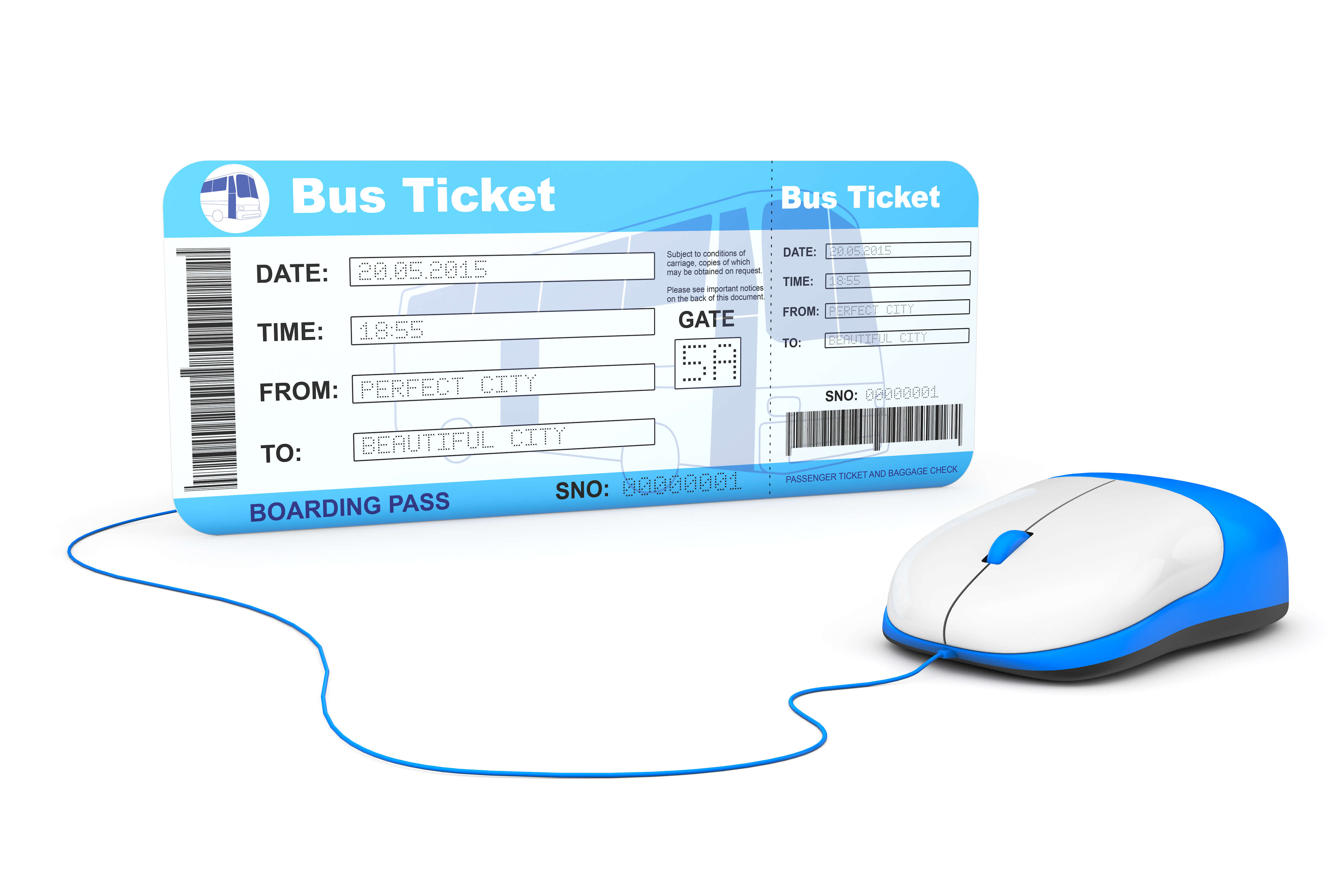 According to the travel technology magazine Eye for Travel, in 2016, "millions, if not billions, of people travel by intercity or shuttle bus, a market that is worth €70bn worldwide and continues to experience two-digit growth, […] yet, 90% of tickets [were] still booked offline".
Indeed, much has happened during the two years that have passed in the way of digitalization of the long-distance bus industry. For example, important European intercity bus markets like France and Germany opened up or continued their liberalization process. In many markets, competition has appeared, and it has been an incentive for bus companies to start selling tickets online, implement dynamic pricing and in general invest in digital technology.

Yet, changes towards digitalization in the bus industry still seem to be slower than in other travel-related businesses.
This post exposes the six main reasons why the intercity bus industry has been and in many places is still lagging behind in digitalization.
1. Size of the Business
Although not a rule, most of the long-distance bus industry is local by its nature.
There are still many operators both in Europe and other regions who rely on legacy digital systems built ages ago.
One of the main reasons behind this is logistics. To keep the business cost-effective and efficient, long-distance bus operators have preferred not to stretch their route network too far. Expanding means more complex operations and decreased efficiency. Additionally, the average speed of buses and differences in local regulations can limit the geographical reach of operators, especially the ones with domestic nature.
However, the local nature of businesses also affects their ability to invest in more advanced digital solutions. Although there are examples of companies that have successfully expanded their route network across multiple regions (like Greyhound in US and Flixbus in Europe), there are still many operators both in Europe and other regions who rely on legacy digital systems built ages ago.
In short, many operators are just too small to keep up with digitalization.
2. Complexity
If on the one hand the nature of the business is local, and the ability to invest is limited, on the other, long-distance bus companies operate one of the most complicated travel businesses out there.
Intricate exception-rich route networks, a large number of stops, complicated business rules, and different local regulations, are all factors of this complexity. The long-distance bus industry lacks standards and many companies have developed their own in-house digital tools to meet those complex needs. Yet, as mentioned before, due to the size of the average companies, it's getting more and more complicated and eventually more expensive to keep those legacy in-house systems running.
Because of those complexities and lack of standardized business processes, few providers can offer a solution that meets the demands of such a differentiated market. This factor makes the task of moving to a new affordable digital platform quite challenging.
3. Lack of Competition
In many countries, the bus industry has never had a proper, liberalized competition. Even if the long-distance bus market itself has existed for many years. This is, for example, the case of Spain, Portugal, and most of Eastern Europe.
The route network is divided and granted for certain periods by national or regional authorities. The problem with such model is that the winner of the bid doesn't need advanced digital tools once it is granted the concession because it doesn't have to fear competition. Customers are anyway stuck to whatever the operator offers them.
For this reason, digitalization has lagged behind in many of the European domestic intercity bus markets. However, in the recent years, there has been a trend towards liberalization. Routes are now less and less the exclusive domain of one bus (or rail) company, and the competition puts operators under pressure to provide more appealing services to their customers. It goes without saying that digitalization plays a vital role in gaining a competitive edge.
4. Target Customers
Many operators have thought so far and still do think that the "typical customer" of the bus industry doesn't care for digital advancements. Especially in countries where there are a lot of unbanked citizens still buying their tickets with cash through ticket offices or travel agencies. Thus, it's not on their priority list to push digital innovation as it would cater only a minority of their clients.
These passengers take digital solutions as a norm, something a company who wants to earn their loyalty must be able to master.
Yet, like liberalization of German and French markets has proven, this situation is changing. More passengers, especially the younger generation, look out for cost-effective travel options and flexible service. These passengers take digital solutions as a norm, something a company who wants to earn their loyalty must be able to master. Bus operators that are attentive towards these trends will be the fastest to acquire up-to-date IT systems and attract more customers.
5. Physical Infrastructures
In many countries, for decades and even today, physical ticket sales points controlled the whole industry. Bus operators or joint organizations of industry stakeholders managed a vast network of bus terminals.
Yet operators themselves are also afraid of taking up drastic measures, like removing a certain amount of seats from bus station sales in favor of online sales.
The same network often is still in place and, as many operators reveal, hinders the growth of digital sales. In many Eastern European countries but also in Latin America, it's challenging for bus operators to regain control over their seat inventory after having handed it over in the past to bus station sales offices.
Even if there is a demand for online tickets and operators themselves are willing to digitalize their operations and sales, they face fierce resistance from these physical sales points. Worried about the prospect of losing their share of the provision of ticket sales. Yet operators themselves are also afraid of taking up drastic measures, like removing a certain amount of seats from bus station sales in favor of online sales. They fear missing out on passengers not able to buy from traditional sales channels due to fewer seats being available. Thus it's a complex issue requiring diplomacy and hard negotiations tactics, but most of all, sound vision and execution of the operator's digital strategy.
6. Travel Industry
For a long time, the travel industry has not considered ground-based travel too seriously and has kept these means of transportation out of travel offers.
This lack of focus has meant that technology developments required for integration with GDS-s and other travel systems, have been a secondary concern. Yet, this tendency is changing. Bus and railways have begun to gain more importance in the travel industry not as alternatives to airlines, but as a mean of connecting those cities where airlines themselves don't fly.
There are talks in the travel sector about intermodality as a way to ensure smoother travel, reduce carbon emission and attract more tourism. This trend is also supported by many intercity bus operators themselves, concentrating on the sweet spot for their services, which are trips within max 3-4 hour range. Digital channels are already adding ground-based transport links to their journey plans. For example, Lufthansa has successfully partnered up with Deutsche Bahn to offer combined flight+rail multi-leg trips.
But for traditional bus operators to fully benefit from this trend, they need to rapidly digitalize their business to facilitate API-based real-time seat distribution and interconnections with travel sales networks.
Conclusion
Although one could say that long-distance bus industry has been lagging behind in digitalization and innovation, there have been many signs that change is underway.
If the fragmented and complex nature of intercity coach industry has constrained its technological advancement, liberalization and the rise in the competition have put the pressure on the operators to start the modernization process.
Changes are also happening in the target market: passengers are choosing the bus for other reasons than its lower price, and their expectations towards this service are increasing, including the need for online and mobile reservation. High-quality brands like Lux Express and Nettbuss Bus4You have successfully attracted business-oriented passengers to use the bus for their mid-range trips.
Finally, a shift in the travel industry towards intermodality, an end-to-end solution that includes different travel means in one trip, is also driving more operators to enforce a digital strategy. Being able to recognize the relevance of these trends and embrace change at the right time is essential for those operators looking to be ahead of the game.