Turnit expands in Sweden with 2 major operators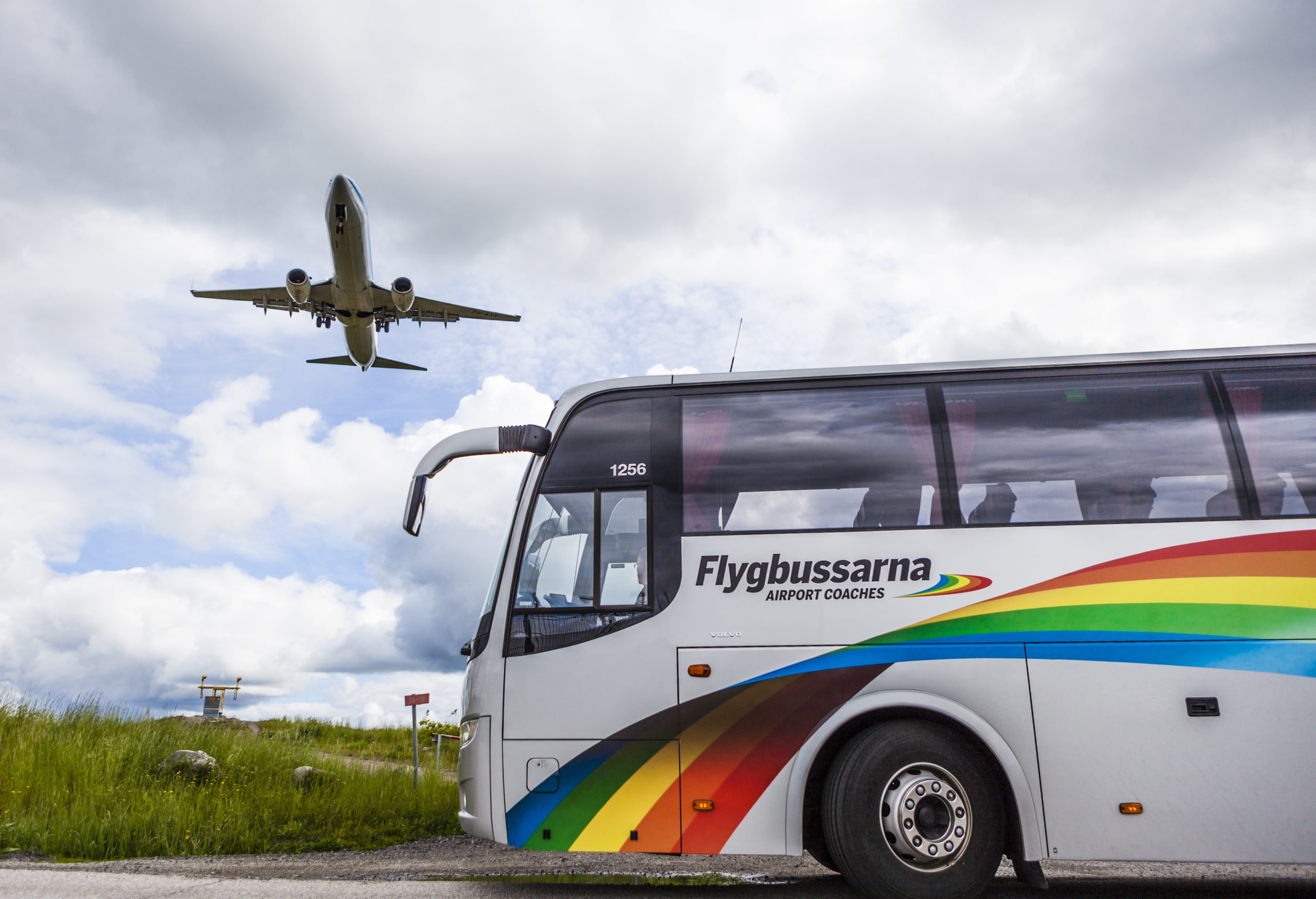 Turnit, a travel technology company developing the world's leading, off-the-shelf reservation & inventory management platform for the ground-based travel industry, today announced that it has expanded its presence in Scandinavia with two new Swedish customers - the leading airport shuttle service provider Flygbussarna and express bus operator Mohlins Expressbuss
"We are really proud to be expanding our foothold on Swedish market," says Andres Osula, Founder & CEO of Turnit. "Shared mobility in Scandinavia has witnessed a steady growth during last 10 years thanks to constant investments in superior and digital passenger experience. I am sure once the COVID-19 crisis starts to wind down this spring, ground transport will regain its market share much faster thanks to those investments. I am honored to be able to work with such distinguished customers and deliver efficiency and superior digital experience for the industry's success".
Flygbussarna focus - on-board experience
Flygbussarna Airport Coaches is the leading airport operator in Sweden, providing transfers to 7 of Sweden's largest airports. In 2019 the company operated 80 buses and carried around 5 million passengers. Late 2019 the company was acquired from Transdev by Vy Group, the leading mobility operator in Norway and Sweden, who has been utilizing Turnit platform on their express bus services since 2016.
After acquisition of Flygbussarna, Turnit and Vy started discussions on how to harmonize the joint digital infrastructure of the group, taking into account the distinct differences in business models of Vy Bus4you and Flygbussarna. As an example, Flygbussarna's tickets are sold as "open" tickets, not related to any particular departure like in Vy Bus4you. Furthermore, due to the need for fast on-boarding at the airports, check-in on board is fully automated using stand-alone QR & NFC validators, thus resembling rather the Automated Fare Collection workflow similar to urban public transport. Turnit will expand its Travelpass products to meet the requirements of Flygbussarna and roll out an Android-based check-in solution in co-operation with French company Famaco by spring 2021.
"Vy Flygbussarna look forward to start a cooperation with a partner that has a modern Ticketing System in line with the overall IT-strategy such as cloud based, modular architecture and open approach with many API-s that can be integrated to the existing IT-solutions," says Robert Nyberg, CEO of Vy Travel AB.
Mohlins Bussar leads the way for local express bus operators
Sweden has a proud tradition of family-owned bus operators. One of the finest examples of such operators is Mohlins Bussar, a third generation family business, operating both local and express traffic in Ljusdal, central part of Sweden. Their two brands, Härjedalingen and MasExpressen, connect communities north-west of Sweden to the capital Stockholm, around 300km away.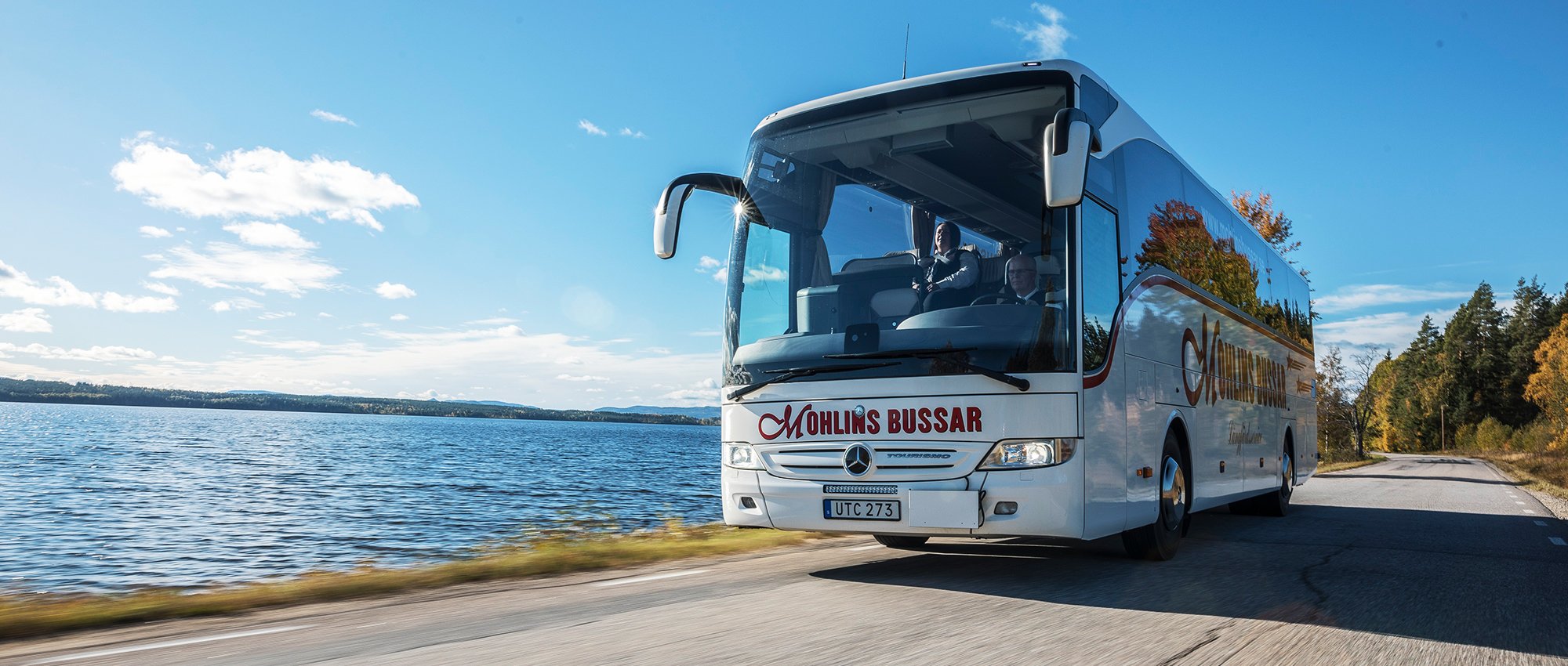 Even though many family-owned businesses in Sweden are smaller than the country-wide brands like Vy and Flixbus (which recently acquired the leading express bus operator Swebus), they realize that their devoted passengers expect similar digitally-driven booking management, boarding and after-sales experience. Robert Mohlin, the owner of Mohlins Bussar, thus turned to Turnit to upgrade their digital passenger experience.
Additional to its modern back-end platform, Turnit also equipped Mohlins Bussar with its mobile-friendly white-label booking engine with full self-service and loyalty management features out-of-the-box. Turnit also upgraded its scheduling, inventory and passenger handling tools to support the flexible nature of Mohlin's route network, where multiple buses drive certain parts of the route segments parallelly during peak demand periods. Such smart optimization of kilometers provides bus operators a vital competitive advantage over incumbent rail companies.
We at Turnit believe other smaller bus operators in Sweden will follow Mohlin's lead and upgrade their reservation technology in order to become even more competitive and regain their market share faster once the travel rebounds again.
---
Turnit is helping its clients to drive and steer their operations with its scalable, cloud-based ticketing, reservations and inventory management system, and off-the-shelf availability of omni-channel sales, dynamic pricing, connected trips, visualised seat mapping, rich API and many other functionalities. Keep an eye on Turnit blog for the latest news from our team.
Turnit, a travel technology company developing world's leading off-the-shelf reservation & inventory management platform for the ground-based travel industry. Through long term partner relationship Turnit enables intercity bus and coach operators to maximize revenue, streamline business processes and popularize the use of shared transportation.
Vy Flygbussarna AB, a Swedish division of Norwegian state owned Vy Group, offers express bus services across Norway and Sweden with around 200 buses and carried more than 3,5 million passengers on its express routes in 2019. Find out more about Vy Group here - www.vy.se
Mohlins Bussar AB is an old family business founded on November 27, 1932 by Erik Mohlin in Fåssjödal, Härjedalen. The company is today run by the third generation CEO Robert Mohlin, operating more than 160 buses and employing more than 360 people in 4 counties across Sweden. Find out more about Mohlins Bussar here - http://www.mohlinsbussar.se