Turnit, a travel technology company digitalising ticketing and reservation management solutions of ground-based travel industry, announced today that it has launched its omni-channel bus ticket reservation platform with Clydesdale Bus Lines, a Pennsylvania based intercity and tour bus operator that is providing a premier mass transit service to local communities.
Launched in 2018 in response to a community need, Clydesdale is reconnecting people of Berks County and the Lehigh Valley to locations in Pennsylvania and New Jersey using a new service model. Customers can easily reserve tickets using Clydesdale's mobile-responsive booking engine and be ready to enjoy unparalleled on-board experience.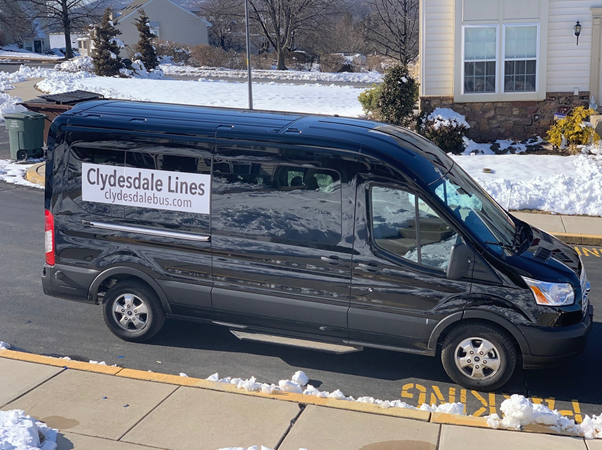 Major milestone
The expansion in to the United States marks a major milestone for Turnit. "Turnit Ride platform was built on our extensive European experience where intercity ground transportation is an irreplaceable part of a daily life. We always believed that US has a tremendous potential for further digital innovation in intercity transit." says Andres Osula, Founder & CEO of Turnit. "We are delighted that forward thinking operator such as Clydesdales trusted us to become their digital ticketing and reservation solution provider."
"I am excited to restore intercity mass transit access between Reading and Philadelphia, Pennsylvania. Clydesdale lines will deploy a new model geared for the future in transportation to run a streamline full-time route in order to provide a superior experience for our passengers." says Derek Sheldon, Founder, Clydesdale Bus Lines
About Turnit
Turnit is helping its clients to drive and steer their operations with its scalable, cloud-based reservation, ticketing and inventory management system. Keep an eye on our blog for the latest news from our team.
Turnit, a travel technology company digitalising ticket reservation management solutions of passenger transport industry. Through long term partner relationship Turnit helps transport operators maximize revenue, streamline business processes and popularize the use of public transportation.