On 29th February, Turnit and a Latvian technology company BMS Technology concluded a year and a half long joint cross-border project developing affordable and practical ticketing system for small long-distance and local municipality bus operators.
The project ran between 3 October 2018 - 29 February 2020 and was funded via Interreg Estonia-Latvia program which is a part of European Regional Development Fund. The total funding budget for the project was 462 613.64 EUR.
The jointly developed system addresses the needs of small long-distance and city municipality bus operators. To date, operators had to use more than one ticketing system to cover both distances, with very few systems offering integrated ticketing for both types of fares. What is more, the products that are currently available on the market target large passenger transport operators - making systems too complicated and expensive for smaller operators.
The new system will be offered as an all-inclusive package of software and hardware. The back-end system will always remain the same, but the front-end channels can be modified according to the needs of individual city transport or long distance bus operator, thereby eliminating the previous need for multiple systems. The system is also compliant with the latest fiscalisation requirements. At first, the system will be offered to operators in Eastern, Central Europe and Scandinavia.
Here is what Andres Osula, CEO of Turnit had to say, "Participation with our Latvian partners in the "Interreg Estonia-Latvia" program was a great success for us at Turnit. It helped us to open new boundaries and client base. Such collaboration has helped us to improve our product and extend the range of partnerships to Latvian and Lithuanian market."
"We are grateful for the opportunity to participate in the "Interreg Estonia-Latvia" program together with our Estonian colleagues. Participation in the program was a difficult challenge, but it was successfully accepted, which as a result led us to our goal achievement and development of a common solution with our partners. We are also grateful for the support that we received from the representatives of the program throughout the project," said Andrei Blazhko, member of the board of BMS Technology.
What we accomplished together
Among many things, during this period, together Turnit and BMS accomplished following:

integrated Turnit software with BMS hardware via API and cloud-services in to unified system;
designed and prototyped brand new contactless validator;
created responsive web and mobile application (iOS and Android) for B2C travel pass and ticket sales;
marketed the product at major industry events such as Transport Ticketing Global and The Global Public Transport Summit.
If you are an Estonian company which has product or service idea that could benefit from know-how of a Latvian based company, we recommend that you check out Interreg Estonia-Latvia webpage for the details of how they may be able to assist you.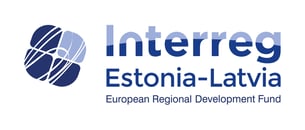 This article reflects the views of the author. The managing authority of the program is not liable for how this information may be used.