What Are the Steps to Joining Turnit Ride Bus Booking System?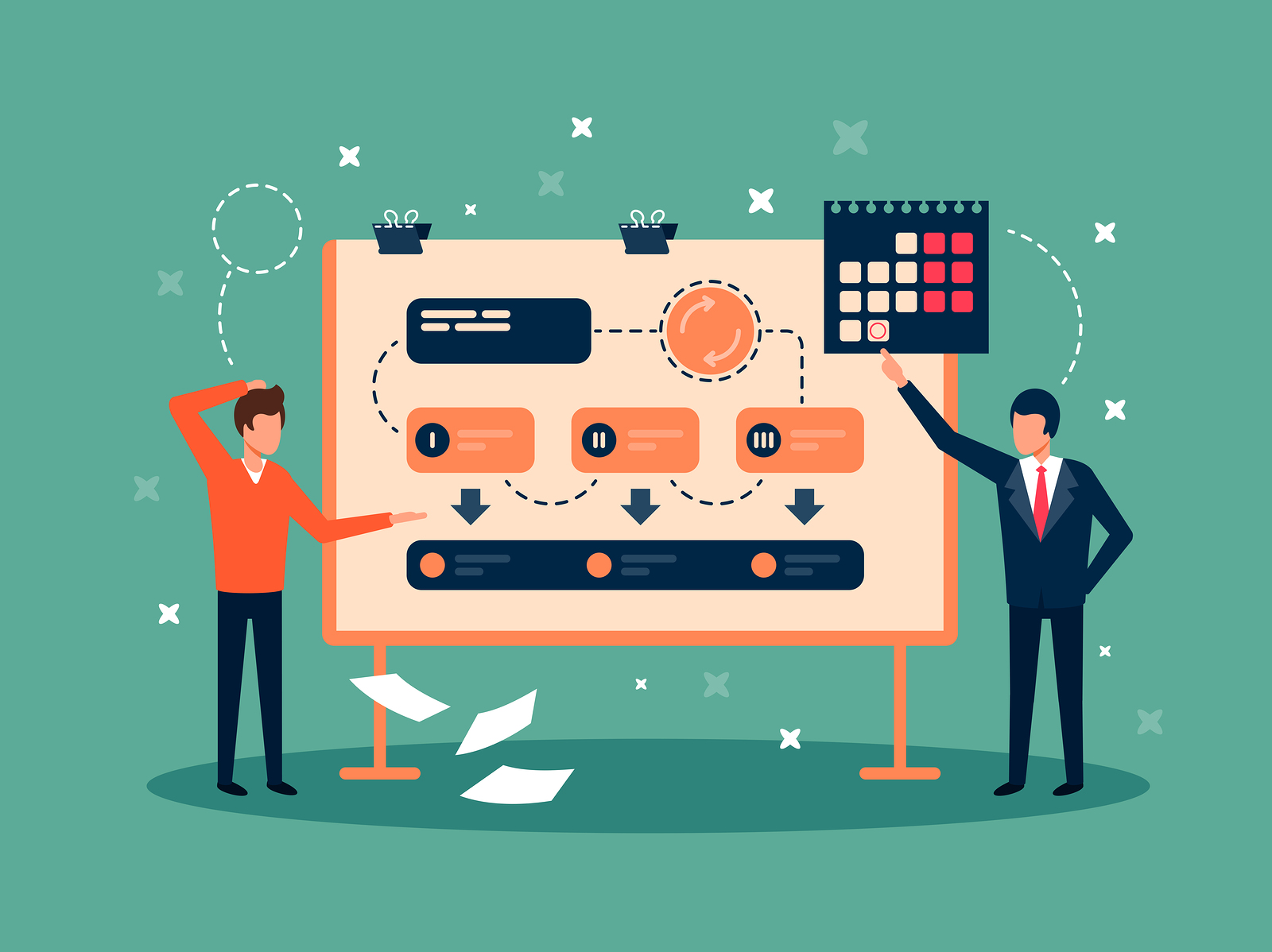 Time and time again prospective clients of ours ask us the same question: What Are The Steps To Joining Turnit Ride Bus Ticketing System for my bus company? Then it hit us, why don't we write a blog post about it, instead of repeating ourselves several times per week :)
So, to put your mind at ease, we gathered the brilliant minds of Turnit Client Implementation Team to put together a conclusive guide (6 simple steps) to what you can expect from us and what you will have to do to implement Turnit Ride platform for your bus company. Yes, there are some tasks and activities, which we will ask you to complete during the system implementation process.
Generally, the process of implementation begins during the contract negotiation phase. While commercial terms of the agreement are being negotiated, Turnit sales team and client meet for their 1st discovery workshop. During this workshop scope of the project is sketched out including any client specific topics that require further investigation. This enables to establish clear scale of mutual expectations.
If desired, at this stage, the client can also get access to Sandbox environment to begin familiarizing themselves with the inner workings of Turnit Ride platform.
1. Project kick off and follow up discovery workshop
Once the agreement is signed, to build a better relationship and trust, from the start, Turnit Client Implementation Team arranges a face-to face project kick off meeting on client's premises. As we consider each client to be our long-term partner, we found this approach to develop stronger business relationship bond and pays off many times over.
During the project kick off and follow up discovery workshop, Turnit Client Implementation Team and client fully review the signed agreement and its scope. Going into detail of each scope topic sketched out during the sales and contract negotiation phase to better understand the requirements behind each item. Other topics covered, at this stage, are planned project governance (i.e. roles, responsibilities of project team from both Turnit's and client's side). Key channels of communication are also agreed upon. The phase concludes with a clear outline of the next steps.
2. Environment configuration
Once the project scope is defined and both sides are clear on their roles and responsibilities, Turnit begins basic environment configuration.
This involves entering of client's sample line/route data, relevant fares structure and most used fleet profile including internal seat mapping.
In parallel, the client selected sales channels are configured. Off-the-shelf Turnit Ride platform offers access to white-label booking engine, on-board POS application and agent portal. Reporting, operation and back-office data management portal are also configured at this stage. This step provides our clients with familiar data to begin configuring their operations in our platform.
3. Training
As a next step, comes training of client's personnel. Typically, Turnit utilizes "Train-The-Trainer" approach where we train a few key members of a client's team who then train the rest of the system users. Turnit always gives preference to on-site training, enabling better rapport building.
Training is usually focused around the following topics:
General System Navigation;
Data Configuration;
Sales Channels;
Operations and Reporting.
In order to maximize the benefits of these training sessions to the client, we expect client's subject matter experts to be actively involved in the training sessions!
The content and quantity of training sessions may vary according to client's business scale and size. Turnit team will also provide hands-on training just before Go-Live. Upon completion of training, Turnit is confident that client is capable of configuring the system themselves. However, we are always here if you need us :)
4. Custom developments (if applicable)

You may ask, why this step is marked "if applicable"? Reason is rather simple. Turnit Ride bus booking system is the most mature software of its kind on the market. Majority of our clients find off-the-shelf version of Turnit Ride fully meeting their business requirements.
However, we do acknowledge that there might be a certain amount of things that Turnit Ride does not offer off-the-shelf.
For example, in this category fall integrations in to 3rd party systems such as accounting, payment processing provider, complimentary services and digital resellers, with whom we haven't established integrations yet. We also treat customization of our standard ticket layout and generating client specific reports in the platform as a custom development.
Custom developments are delivered to the client testing environment as iteration packages, if required, in multiple phases. After the client has accepted the deliveries necessary for go-live and performed end-to-end testing, it's time to Go Live.
5. Preparation for Go-Live
At this stage, collaborative approach between both sides and joint responsibility for the ultimate success of the project is more true than ever before.
The process starts with setting clear cut-off a.k.a Go Live date and preceding timeline. For clients who are switching to Turnit Ride from another provider, cut-off date means the date when their operations and sales will 100% switch from their existing system provider to Turnit Ride platform.
Along with the Go Live date, the rollover plan for synchronized switch over to Turnit Ride platform is prepared to ensure all parties involved are fully aware of the next steps and understand their roles and responsibilities throughout the process. This includes any 3rd parties such as client's former booking system provider, homepage development partner, accounting system provider and so on.
To ensure there is as little interruption in client's business operations, bookings from the old system are migrated to Turnit Ride platform, using our ticket migration tool. The process is completed by switching off the old interfaces and enabling new ones.
Subject to client's business scale, size and complexity, Turnit team may be present at client's premises several days preceding and succeeding the Go Live to ensure a smooth transition.
6. After Go-Live
As was mentioned at the beginning of this post, Turnit treats every single client as a long-term partner. Because of this, we believe that what we do after Go Live is equally important and valuable to our clients as the activities prior to it.
For instance, following the Go Live each new client receives higher priority support for the first 1 - 2 weeks to ensure a smoother transition to the Turnit Ride platform. This gives a client a peace of mind that Turnit is there if they have any questions or need any guidance.
After reading this, you may wonder, how long does the process of implementation take? The length of the implementation process varies according to client's business scale and size as well as the complexity of their specific requirements. For example, off-the-shelf version of Turnit Ride platform has been implemented for a small bus operator in just 2 weeks. A larger operator that requires some customization has joined Turnit Ride platform in 2-3 months. That said, it may take longer to on-board operator with more complex business requirements and multiple 3rd party partners.
If you enjoyed this blog post, keep an eye on Turnit blog for more useful posts from our team. In the future posts we will cover such topics as "How adaptable is Turnit Ride platform to the specific ways some bus operators conduct business?" and "How does Turnit looks after bus operators who are located multiple time zones away?"
About Turnit
Turnit is helping its clients to drive and steer their operations with its scalable, cloud-based ticketing, reservations and inventory management system, and off-the-shelf availability of omni-channel sales, dynamic pricing, connected trips, visualised seat mapping, rich API and many other functionalities.