ABA Marketplace & Busworld Academy North America 2020 retrospective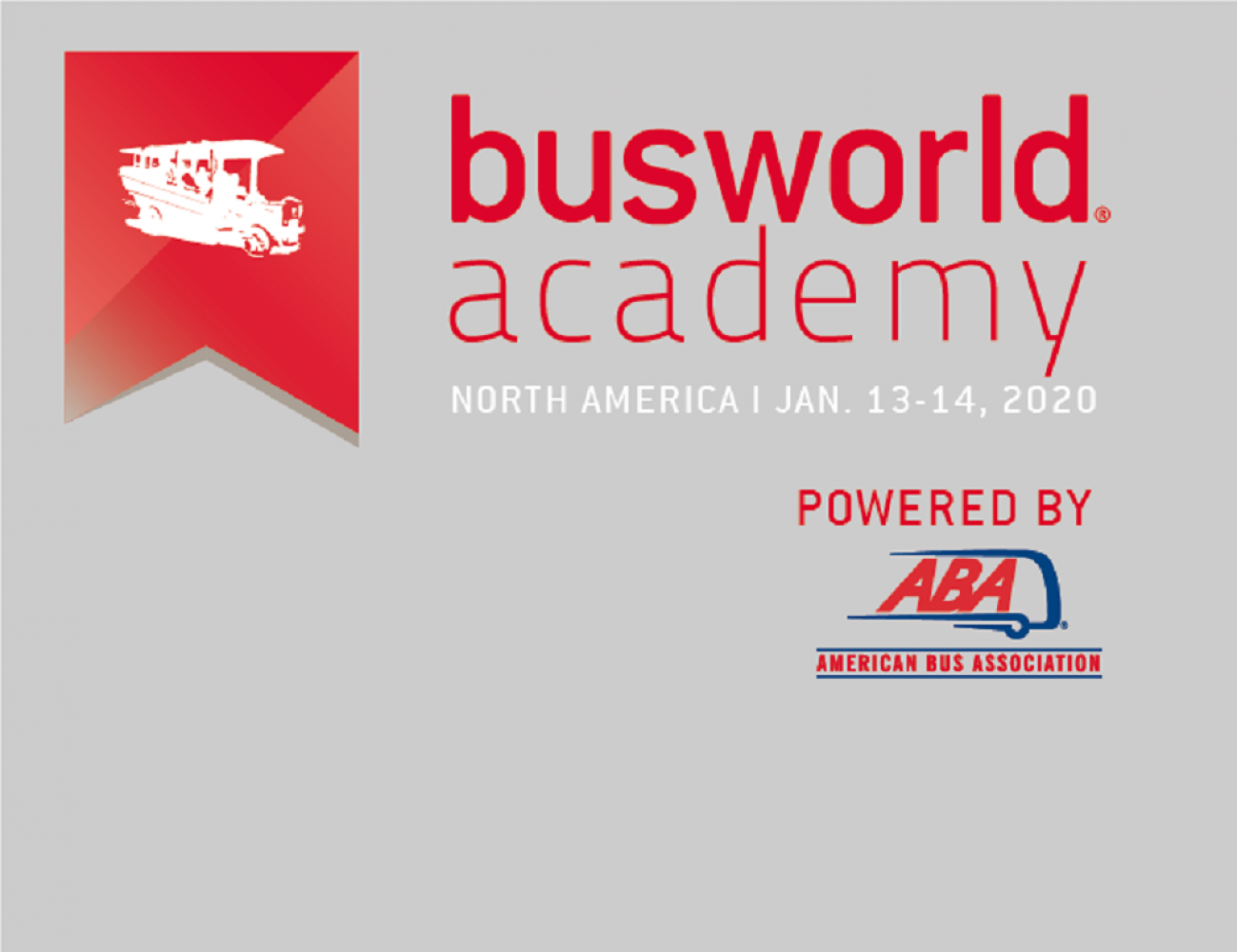 2020 was Turnit team's 3rd consecutive ABA Marketplace, but it was inaugural year for Busworld Academy North America. For those who may not be familiar, Busworld Academy is a knowledge platform for worldwide bus and coach industry. So if you missed this year's Marketplace or were unable to attend all education sessions, not to worry. We compiled brief summary of key topics we learnt from our visit.
Driver shortage
One of the hot topics, that we kept on hearing from various stakeholders of the motorcoach industry, is continuous shortage of qualified drivers.
Current generation of experienced bus drivers is aging fast, 63% of ground transportation workers are over 45. Nearly 72% of current bus driver workforce is set to exit by 2022. (Bliss, 2018) The new generation is less keen to become drivers due to complex entry requirements including licensing, comparatively low pay and demanding working environment. Being a bus driver has become less prestigious than it used to be.
Driver shortage ripple effect is even felt by coach manufacturers! According to manufacturers, this is because bus operators are more conservative in their service expansion and vehicle procurement due to uncertainty over ability to hire enough qualified personnel.
Public private cooperation
During "Public Private Partnership : Cooperation Between Cities, Transit and Private" session at Busworld Academy North America we were surprised to discover that 2010 census was the first in history showing US rural population decreasing in real terms. This is largely attributed to limited local opportunities and poor or, in some cases, no connection to major metropolitan areas. (Bogren, 2020) 1983 intercity bus market deregulation may have been a contributing factor to reduced accessibility for rural population by enabling bus operators to maintain profitable routes and cut service on less profitable lines.
Based on our European experience, to begin addressing the problem, there is a need for clear national level framework setting ground rules on how local authorities should provide basic transportation services to their residents. Technology can then be used as a vital connecting tool enabling local authorities to link their residents to onward services to major metropolitan areas. Therefore, public private cooperation is crucial in revitalizing connection between rural areas and major metropolitan centers. A great example of such effective cooperation is Bustang regional express service in Colorado.

Cool public funded intercity services
Bustang service was launched in 2015 by Colorado Department of Transportation in partnership with Horizon Coach Lines and financed under Federal Transit Administration 5311(f) program to connect major cities in Colorado. Since then, Bustang ridership has grown by 133%. (Bosselman, 2019) Based on the initial results Bustang Outrider brand was created to connect more rural communities of Colorado.
Following Bustang success story other similar services have been launched around the country. For example, on the east coast, Virginia Breeze service, which was launched in 2017, has many times over surpassed originally estimated ridership expectations and is loved by the locals. Virginia Breeze connects smaller communities of western Virginia with Washington D.C. In 2020, the brand is set to add 2 new lines to its schedule improving connectivity between southern Virginia communities along I-95 corridor. (Dr. Schwieterman, 2020) Another proof to its growing demand.
Besides Bustang and Virginia Breeze, there is also GoBus in Ohio. Nebraska Department of Transportation (DOT) has recently launched a study to determine feasibility of launching Lincoln to Omaha intercity bus route based on Bustang model. So, despite poor national bus ridership, well planned, managed and marketed bus services are in high demand. "State supported services are much more sophisticated than years ago. States are creating catchy brand names that give their services a positive image" said Dr Schwieterman, Director of Chaddick Institute for Metropolitan Development at DePaul University
Electric buses
The final topic, on which we want to touch upon in this review, is the prospective use of electric buses. The general use of electric vehicles has been growing in popularity since mid 2000s. Depending which state you live in, you may be seeing more or less of electric vehicles around. This often depends on several factors including cost of buying, local weather conditions and terrain, and support infrastructure.
However, the attempted use of electric buses has been a relatively new phenomena. In the urban setting, electric buses have been pitched as zero-emission alternatives to typical combustion fuel powered buses or more convenient alternative to electric trolleybuses. To date, there had been pilot project in cities across the globe including New York, Chicago, Sydney, Moscow, London and Shenzhen. These have delivered mixed results. Attempts to introduce electric buses to the inter-urban/intercity market had been less wide spread. Flixbus, for example, has introduced electric buses on certain lines in Germany and France, but these have since been discontinued quoting "ongoing technical problems". (Hempel, 2019)
Overall, we believe, the use of electric buses has greater potential in the urban/city environment due to close proximity and ease of access to a depot or a garage. In the intercity industry buses cover much greater distances with often restricted or no access to charging stations which could lead to severe consequences.
If you enjoyed this blog post, keep an eye on Turnit blog for more interesting and useful news from the ground-based travel industry
About Turnit
Turnit is helping its clients to drive and steer their operations with its scalable, cloud-based ticketing, reservations and inventory management system, and off-the-shelf availability of omni-channel sales, dynamic pricing, connected trips, visualised seat mapping, rich API and many other functionalities.